Our Mission
Myrooff.com was built to be the best resource for roofing. We work hard to bring you the best-researched info about roofs. From roof colors to roof styles or construction materials. You name it.
We built 6 powerful roofing calculators to help you get the right measurements and price estimates for your roof.
In addition, we publish reviews of roofing products, whether it boots, tool belts, or air compressors. Here are the reviews we added so far.
Our newest project is a comprehensive roofers directory, which we grow for the benefit of the roofing community.
Who we are
Jim Champion– founder & editor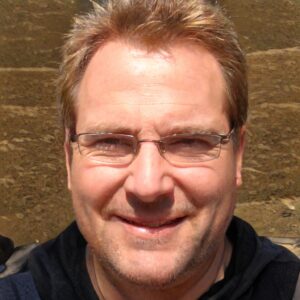 Hi, I'm Jim Champion. I was a roofing constructor for 20 years, before deciding to start myrooff.com and gather the best content about roofing. I love woodworking and construction and it was only natural for me to start this passion project of mine.
I wanted to create this resource where people and contractors can come up and look for valuable information for their next project.
I'm glad to say that I see tens of thousands of people visiting my website every month. This includes regular people who want to learn how to build their own roof to professional constructors who are seeking more information or using the calculators I developed.
When I don't do construction projects for myself or my friends, I like to hike, bike, or do anything outdoor.
I live in Dallas with my wife and family.
Olaseeni Ogunniyi – civil engineer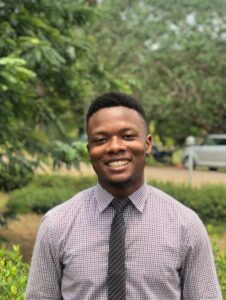 Olaseeni Ogunniyi is a professional technical writer with over 5 years of experience curating content in the engineering niche.
Thanks to his background in Civil Engineering, he has worked as a project manager and a consultant on several roofing projects, from simple hip and gable roofs to more complex combination roofs.
Olaseeni is a registered engineer committed to using his writing to guide you to the perfect roof for you.
Additionally, he has written several projects on aluminum and metallic roofing sheets and has developed expertise on such topics.
Asides from Engineering and writing, Olaseeni is a bibliophile who continually seeks to learn more and broaden his worldview via books.
He is a huge lover of historical fiction novels and enjoys motivational books from time to time. He is a connoisseur of good food and regularly tries out local dishes in his diverse travels.
Olaseeni aims to demystify complex concepts into basic ideas for a general audience with his writing. He can be reached here at ol.ogunniyi@gmail.com
Welcome to contact us here.
Hi, Impact.
—