Enter parameters
Choose metric:
Roof length:
Roof width:
Roof Angle (degrees):
Choose end metric:
Result:
Roof area:
Roof rise:
Ridge board length:
Hip rafter length:
Common rafter length: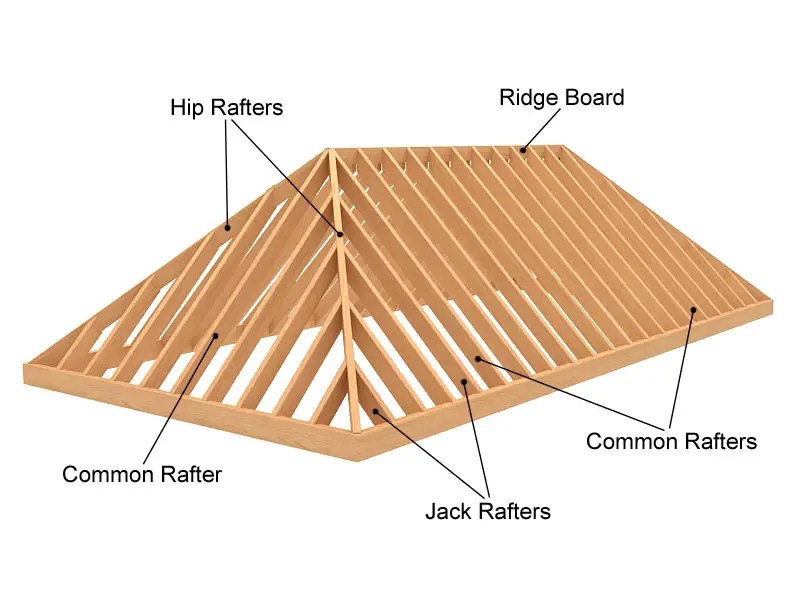 For many people, being able to get the right kind of hip roof calculator is very important, as knowing how to measure a hip roof is going to be vital to making sure that it turns out well. If you are trying to undertake this all yourself, then you should really be looking for the most effective way of working out things like the hip roof square footage. From your average hip roof calculator to something more specific like a hip roof rafter calculator, there is plenty to consider with this kind of calculation!
To do this, your best bet is definitely finding a good hip roof construction calculator so that you can work it all out in a timely and simple fashion. So, what do you need in a good hip roof area calculator?
For a start, there are various kinds to pick from. Some people will need to work out certain aspects of the job separately, so for example you might want to start by looking for a hip roof shingle calculator. This will make it easy for you to get the ratio needed for your shingles, but for other parts of the job you might need something else instead.
For example, you might need a hip roof framing calculator to work out the depth and the range of the frame that is to go up, to make sure everything can be cut and prepared to the right size.
Next, you will want to look for a hip roof angle calculator so that you can make sure all of your precision detailing for the roof itself is going to be spot on; getting things like the area and the angles right is going to be so important to doing this kind of job right.
You'll also need to look for a hip roof design calculator to let you work out the height and the overall format of the design, ensuring that your calculations are going to allow for the type of design that you were hoping for in the first place. After that, you will have to try and find a good hip roof pitch calculator to make sure you can get the last of the calculations.
There are lots of things to think about and consider when taking on a hip roof style, so having a reliable all-in-one hip roof calculator is going to be very useful for this job. Get it right by looking around for the correct style of calculator and you will save yourself a lot of time, resources and stress.
Simply looking around for the correct kind of calculator will pay dividends for you as it will ensure that what you are calculating and putting together is going to be mathematically correct, avoiding any problems with structural weaknesses and similar foundation issues.
Taking the time to work out all of these little quirks long before you actually embark on the job is very much worth your time, cutting back on the heartache and the stress that can come with getting the roof measurements wrong and leaving yourself in a bit of a position moving forward.
Here's a video for hip roof/rafter calculation