Mansard roof are otherwise known as French roof designs. This style of roof or curb roof includes a four-sided hip roof style with two distinct slopes.
The steeper angle can be found on one side, and the window creates an extra floor of space in a home, called a garret.
Some of the first examples of this style roof are credited back to a French designer named Pierre Lescot. This style of roof was used on parts of the Louvre built around 1550. The roof became more popularized later on into the 17th century.
WHAT MANSARD ROOFS MEAN
The name 'mansard'  actually means the attic or space inside the roof structure rather than just the shape of the roof.
Due to its design in the extremely close to nature of this attic space, a Mansard roof format is a green roof design that is very well respected for its efficiency as well its use of space management.
While this isn't a style that you commonly find in many modern homes, it does often come into the framing of French style construction details.
There are also many people that like to choose constructions today to emulate this look from the past.
This style is gaining more traction today in modern design and especially for extensions on homes. Installing this style of roof can be an excellent idea for efficiency as well as the future of a renovation.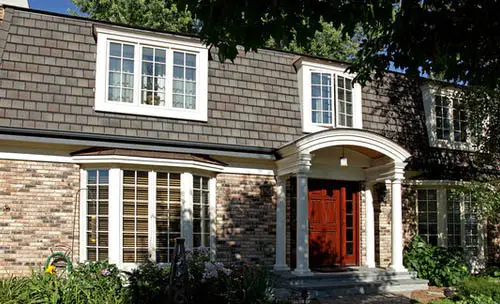 Mansard roofing structures are still an ancient construction, but these roofs and their construction details are ideal for getting more out of your home.
THE TYPES OF ROOFS IN THE MANSARD FORMAT
The two main types of Mansard roofs can include the double pitch and the steep sides style roofs. The upper slope of the roof is rarely something that can be seen from the ground.
Mansard roof formations often produce an original pitch that can only be seen from a neighbouring building.
The main difference between these two roof styles mainly can be seen in the water and snow drainage that are available for each.
The longer and sharp style sloped roof will produce better drainage whereas the traditional double pitch can produce reasonable drainage from the low pitch area of the roof.
The steep pitch routes often have a sharp point at the top of the roof that ensures even drainage from all sides, whereas the sloped roof often as a channel or path for water and snow to run off of the roof.
THE MAIN ADVANTAGES OF THIS ROOF STYLE
The biggest advantage of a mansard roof in your home is the ability to add more space.
Conversions are an excellent way to add one or more stories to an existing building without the need for extensive masonry and supports. A curved room shape can result, but this ultimately leads to better heat distribution and efficiency.
Conversions can definitely vary in price, and you will have to look into the various requirements permit-wise for your area.
In some locations, there are various taxes which are enacted from the use of this style of roof due to the added square footage on any building.
Some locations also restrict mansard roof conversions to a maximum of 20 m even on commercial properties. This is just to restrict the potential structural damage to a roof style like this one.
Revisions to this law can occur so it's important to research whether or not your local laws apply to mansard roofing, as well as the size you want to put onto your house.
COST SAVINGS
Due to the way that these roofs are designed it's also quite possible to enjoy great cost savings. Through the proper seal as well as the shape of the roof, a conversion could help to save you money on your heating costs.
Through insulating during a conversion to a mansard roof, you can lower your heating regularly and enjoy extra usable space through the house extension.
During the process framing, you can incorporate the details of installation into the style of roof for quality heat savings.
Metal exterior shingles and metal gutters result in a long roof lifespan. Traditionally much of the framing, the shingles and other aspects of the roof were made from metal components, which maximizes its sealing and durability.
A conversion to this roof style may cost a bit more up front, but it can actually lead to ongoing cost savings from the reduced maintenance and improvements.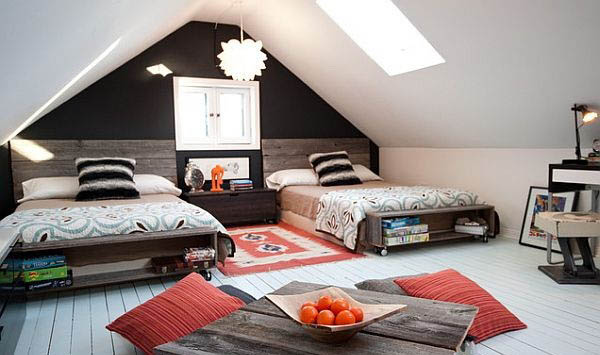 MODERN DESIGN ELEMENTS
While many of the older style mansard roof design projects used heavy materials as well as non-resistant materials, the conversions that you can do today can include details that are much more modern.
By using specialty materials and quality insulation, you can often create a mansard roof that is built to last far better than other roofing styles.
This roof style is an asset to a property. Instead of having to worry about components falling off rusting out, you can simply enjoy modern design elements that work very well for the future of your home or business.
Today's builders are using some of the designs that we've seen in turn-of-the-century buildings and incorporating them into new home builds.
Rather than having to rely on conversions, there are many builders that now produce homes and floor plans that include usable space with mansard roof designs.
For building midsize homes, these modern designs also work at making new builds much more affordable for homeowners.
FAMOUS BUILDINGS WITH THIS ROOF STYLE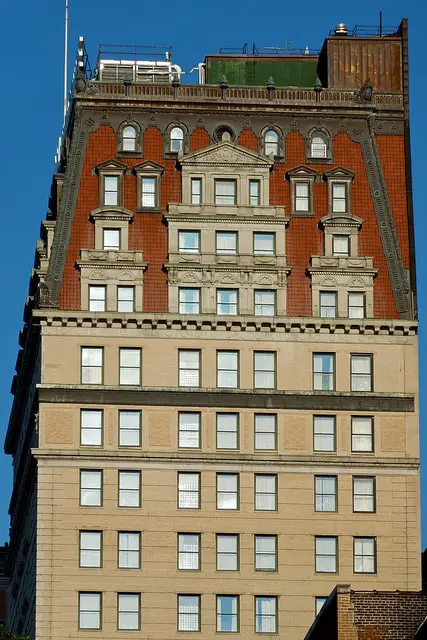 One of the most famous American buildings that has a mansard roof  is the Germania Insurance building in New York City.
This style of roof is mostly done only by conversion in New York City today, but when this building was constructed there were specific laws put in place that actually made mansard roofs much more attractive and cheap to build.
This building was constructed in 1911 and has a four story mansard roof. This style of roof is quite exceptional and perhaps one of the greatest examples of what you could get out of a modern conversion to a mansard roof.
The most popular place you can see this roof style in its original form is throughout Paris. By taking a look down the Boulevard Haussmann, you can find mansard roof tops in some of the second French Empire forms.
These buildings were created in the 1850s, and the mansard roof style was found regularly through the architecture of this time.
The rooftops along this area all match, and by going to one of the adjoining buildings you can get a really close look at just how much space these can add to a home.
We can often find mansard roofs in locomotive designs as well because it adds to the usable space that is available in an average train car.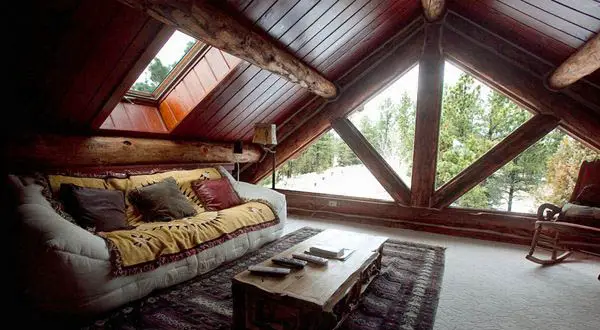 MANSARD LOFT CONVERSIONS
A mansard conversion often requires a fair amount of construction work, but the extra work that's involved is well worth it. A mansard roof upgrade can sometimes be called a loft conversion because it adds extra usable space to your home.
To get started with one of these conversions it's important to find a proper contractor and then look into the planning permissions required for your particular building and the height that you would like the new loft to be.
Receiving several price estimations is important, as this is a major construction project.
Mansard roofs are a good fit for both urban and rural areas. They are often requested in urban areas because they allow for expansion upwards when there is no more room to expand a home outwardly.
They are well suited for many types of properties, and they can create more usable space in almost any setting.
If you have thought of a conversion or extension before, a mansard roof could give you the extra space that you need for storage, living space, adding an extra bedroom and more.
With varying conversion plans available from different contractors in your area, you could change your home as well as add extra value even if you live in a densely populated area.
Hi, I'm Jim. I was a roofing constructor for 20 years, before deciding to start myrooff.com and gather the best content about roofing. I love woodworking and construction and it was only natural for me to start this passion project of mine. Thank you for visitng.