This post discussed the different types of roof pitches. The main thing that you need to pay attention to when you first start dealing with a roof is the different roof pitches that you will come across.
Whether it's a low slope or a hip roof that has a very unique shape to it and various pitches, you will find that understanding the multitude of pitched roof types out there will be very beneficial to you moving forward.
Coming to grips with the different types of roof pitches out there can definitely be challenging, but when you get it right it can make your property look just the way that you had planned.
There are various kinds of roofs that you can put in place but, for the most part, you will find that you will be working with two very specific kinds of pitched roof types:
Cut roofs – This is seen as the most common/traditional method that people are likely to go for, offering a more traditional way of ensuring that the timber can be cut on-site and that the roof can be gradually built up using purlins, joists, ridge boards, and rafters.
Truss roofs – These are very common too and they are made and delivered by using a specific factory truss that is sent out to you. It's more or less just put up and erected as it comes as more or less put together – many low-slope roof types will use this style.
Depending on what you go for you can get a totally different response from your roof, and the entire planning and preparation for putting the roof up in the first place will be totally changed.
THE BENEFITS OF EACH PITCHED ROOF STYLE
Each roof style that you go for has its own unique nature to it, whether it's cut or truss. We want to look at what makes it possible now to actually make your choice and ensure that you go with the right kind of roof pitch.
Cut Roofs
Typically, cut roofs are made up from joists and rafters and are made to ensure that there isn't an outward spread of the rafters, as well as offering high levels of support for the ceiling below the roof.
Rafter sizes tend to differ massively, and will normally be determined by finding out the length from the wall plate to the ridges, as well as the type of roof covering that is being used.
Most people try and keep the cross section of any rafters as small as possible, as they can be very expensive to put together. You'll usually be going for an average spacing in your rafters of 16", as this allows for a more solid form of batten to be used to help strengthen the roof and support the pitch.
Once the roof is actually put together, though, it would be foolish to try and change or modify it in any way, shape, or form. Make sure that you leave the roof just as it is come the end of construction if you want it to retain its original look and style.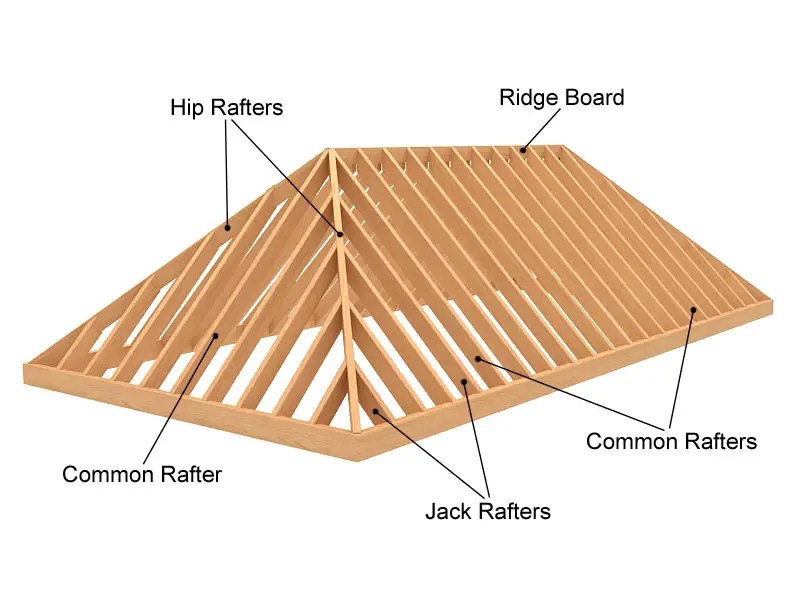 Truss Roofs
Truss roofs, meanwhile, are made up using some factory-formed framing which will all combine together to make up the struts, rafters, and joist all in one piece. This makes it very easy for you to get the type of roof you want without any manual building being needed.
Plate fastenings are used here as opposed to timber joints, which offer greater solidity and also ensure that the roof has that specific design to it.
Trusses are designed to form part of the full structure, and should never be adjusted manually, as they arrive more or less ready to be put in place exactly as they are needed.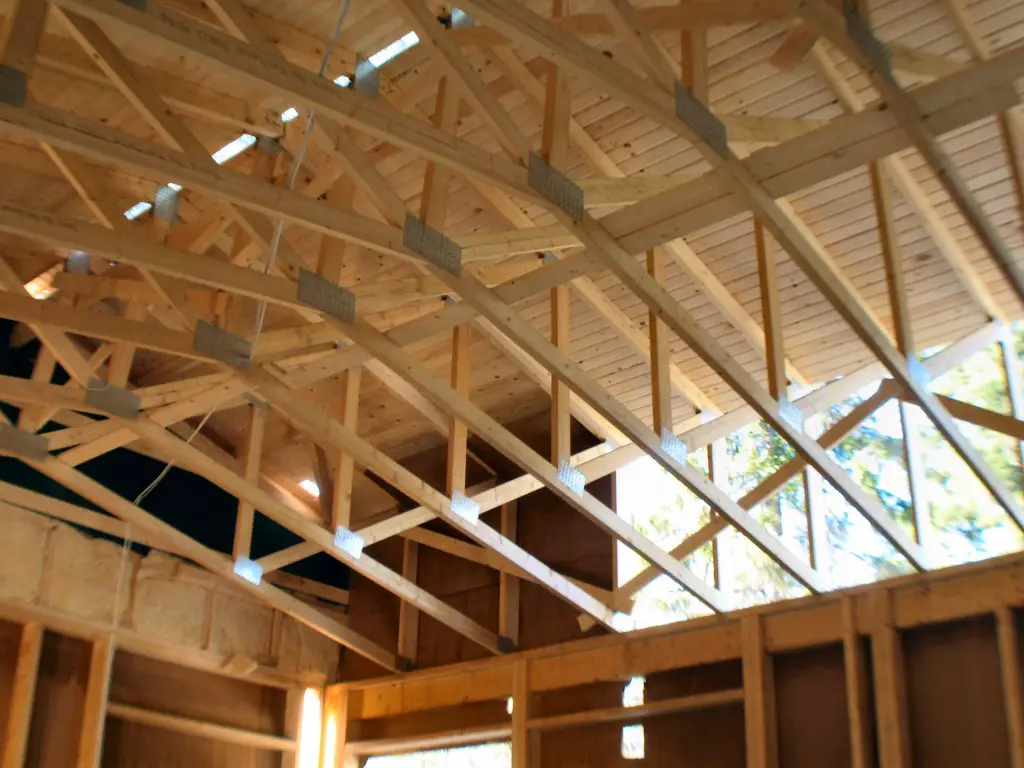 TYPES OF SLOPING ROOFS
There are three typical types of sloping roofs that you need to look out for when trying to manage this kind of project, and they tend to be:
Flat roofs – anything that falls under a 2:12 pitch
Low slopes – anything from a 4:12-2:12 pitch
Steep slopes – anything from a 4:12-21.12 pitch
As you can see, the differences that are being offered to you in each package make it quite easy for you to come up with something that fits with your own style. If you were to go to an architect or a roofing firm and mention that you wanted a flat, low, or steep slope, they would have a general idea of the kind of depth that you are looking for.
PITCHED ROOF TYPES EXPLAINED
Typically, a roof will be built around the two styles mentioned above – but how do you come up with the slope, or the pitch? What is it that needs to follow to make sure that it actually matches the pitch that you went for? Trying to explain pitched roof types can be a real pain, but the easiest way to think of them is:
The kind of material that is used on the job will be determined by the slope, as some materials will not be able to be used because they may limit things like durability or drainage options, which will obviously be a bit of a problem moving forward.
Likewise, they can make maintenance and construction far more challenging so it can help to work with specific materials to make them work for you.
Typically, a roof will be split into one of the three categories mentioned above in terms of general sloping, whilst also making sure that it fits with the pitched roof style that we mentioned in the past.
Managing a hip roof with two different pitches
One thing that has become far more popular in recent years is the usage of hip roofs that have an alternative pitch at one side to the other.
Whilst it may sound ridiculous today, they are used quite a lot these days to make a home look a bit more unique than others on the market.
They have to be drawn in a plan view to make sure there is no bisecting of the angle of the walls, and to make sure that it can swing towards the steeper side of the roof.
As you might imagine, jack rafters, framing, and purlins all need to be totally modified to fit with this shape of roof.
It's very unique on the market, but for bespoke houses that want to look a little bit different than normal, this might be the perfect way to go about it and let you actually enjoy the sloping and style of the house.
Whatever you decide to go with, you can be assured that roofs of varied pitches and styles are very common across the board these days. Whether it's a more traditional style or a hip roof with two different pitches, you'll get exactly what you need from this package.
Hi, I'm Jim. I was a roofing constructor for 20 years, before deciding to start myrooff.com and gather the best content about roofing. I love woodworking and construction and it was only natural for me to start this passion project of mine. Thank you for visitng.