metal roof
colors">This post is tackling about metal roof colors. So, you've decided to go with a metal roof. Great!
Metal roofs
have all kinds of advantages over their asphalt counterparts; for example, they can be more energy-efficient, less prone to damage, and can last two to three times longer than other kinds of roofs.
Now that you've made this decision, though, there are still a few other decisions left to think about before you actually install your new roof.
One major aspect you should consider is the all-important question of what metal roof color options you have at your disposal.
Metal roof designs can differ greatly depending on the manufacturer, and so can the metal roof colors available to you. Let's take a look at a few ideas on how to choose the best color.
Focus on Contrast
When you're considering this important aspect of design for your metal roof, one of the first things you're going to need to do is compare it to the rest of the home.
Many times, the most aesthetically pleasing approach is a strong contrast between the roof's paint job and the facade of the home.
For example, if your home is dark in color, you will probably want to install a roof that is light in color. If you have a deep red brick facade, something that reflects the color of the sky might work well, like:
Bone white;
Off-white;
A granite color;
Maybe even a copper color.
If your home is light-colored, consider the opposite. Think about installing a roof with darker-colored paint, such as:
Dark grey;
Ash-colored;
Black.
Contrasting colors "pop" more, so this is your first rule of thumb when you're considering all of the different kinds of paint that can be applied to your metal roof.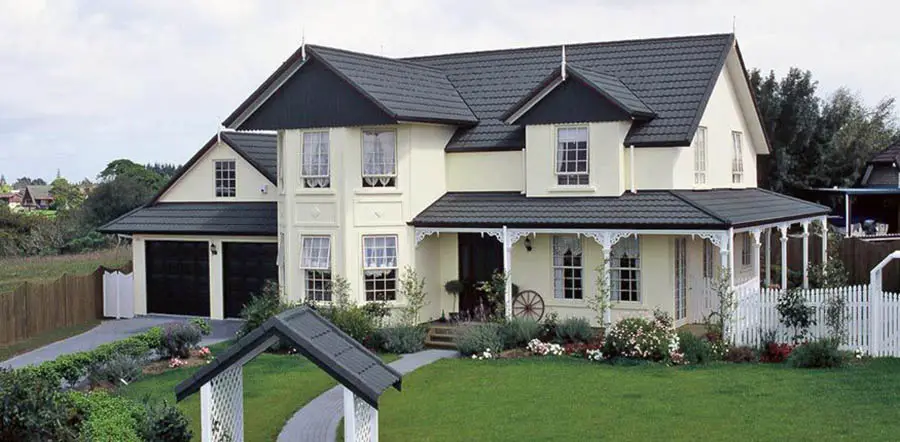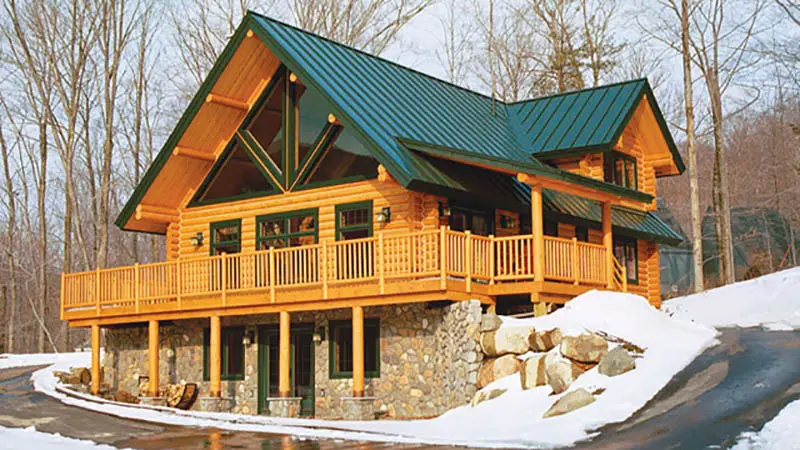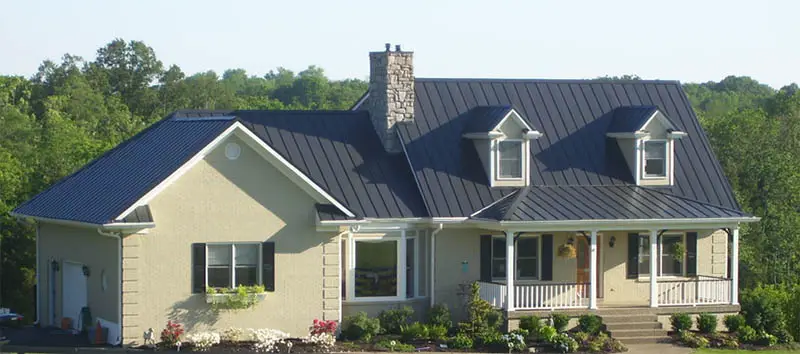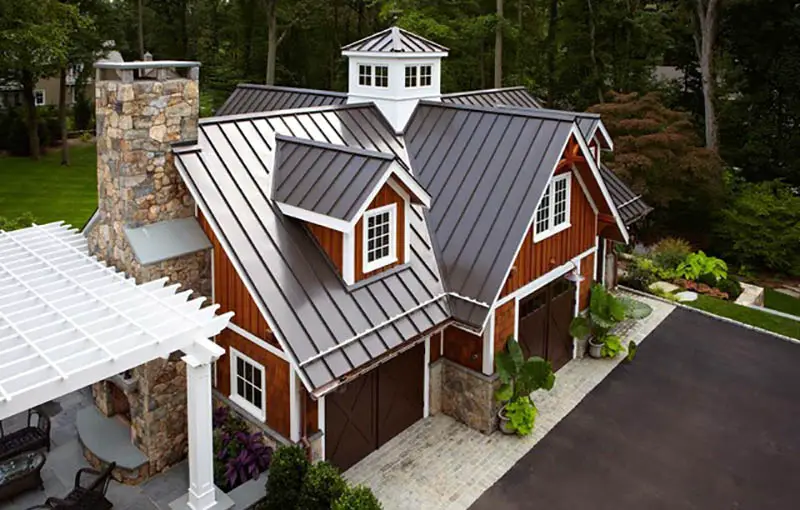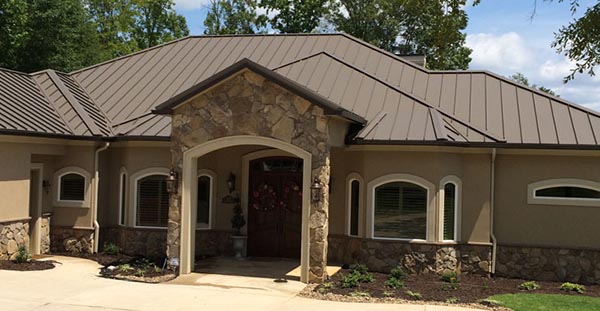 Your Home's Style
Certainly, just having good contrast isn't enough. Being conscious of your home's style is also important. If you have a bright and cheery ranch home, perhaps a jet black roof would be too dramatic.
Similarly, if you have a traditional home that typically would have another kind of roof—like say, an asphalt roof—then you might want to go with a color that most closely emulates that kind of roof.
These days, they even make metal roofs that are made to look like other materials simply for aesthetic purposes. Paint alone won't achieve this effect, but it can be an integral component in pulling off the right look for your home.
If you have siding, take this into account as well. Your roof might look better by contrasting with your siding, or it may look good matching it depending on the style of your house.
If in doubt, stand out by the curb and take a good look at your house. Try to imagine what sort of roof would naturally be standing on top of it. Try to imagine the flow of the metal and the seam.
This might help you decide with your mind's eye what color coordinates best.
What is Everyone Else Doing?
There's something to be said for jumping on the bandwagon if you live in a cohesive neighborhood when it comes to roof paint.
Assuming that you are complying with your local Home Owner's Association rules on roof options, the paint on your roof will be your personal decision, but you may also want to notice the local trends around you and see if there's anything you can learn from your neighbor's houses.
Do you not mind standing out from your neighbors? Do you want to blend in? Many times, you might choose a dramatic paint color like a shining silver or copper, and it may cause your house to stick out much more than you expected.
If your goal is to go with the flow of the neighborhood's aesthetics, make sure you carefully consider whether the colors of your roof will clash with those of the people around you.
You might even go so far as to ask your neighbors for their opinions and what they think is the best option. How did they choose what kind of paint to use?
Did they focus on contrast or on making their home appear taller or shorter? Were they concerned about choosing a color that made the seam of the roof panels less obvious? What color combination do they think works better?
Did they use a color chart first? Advice can be very valuable.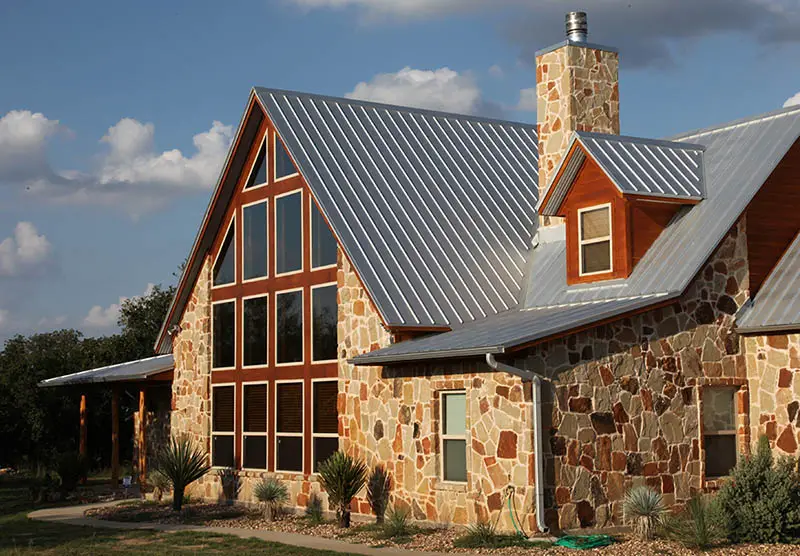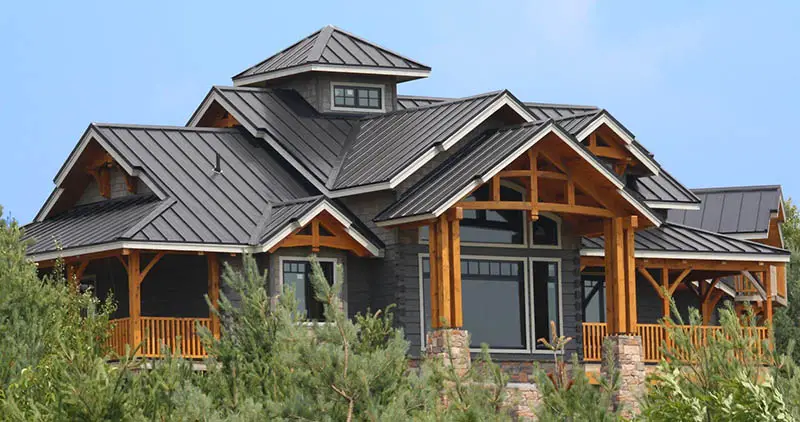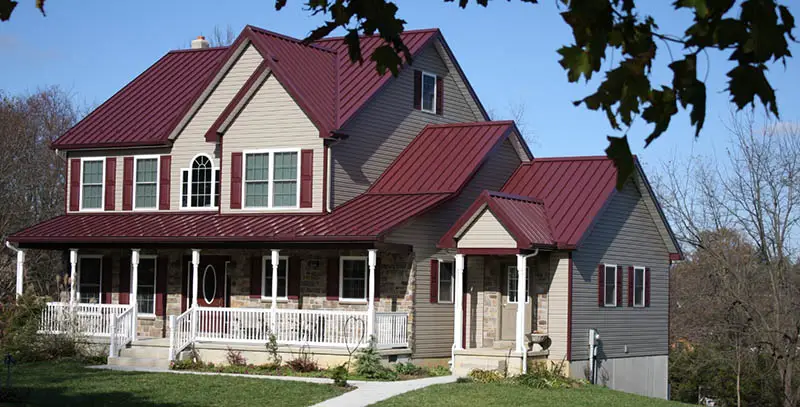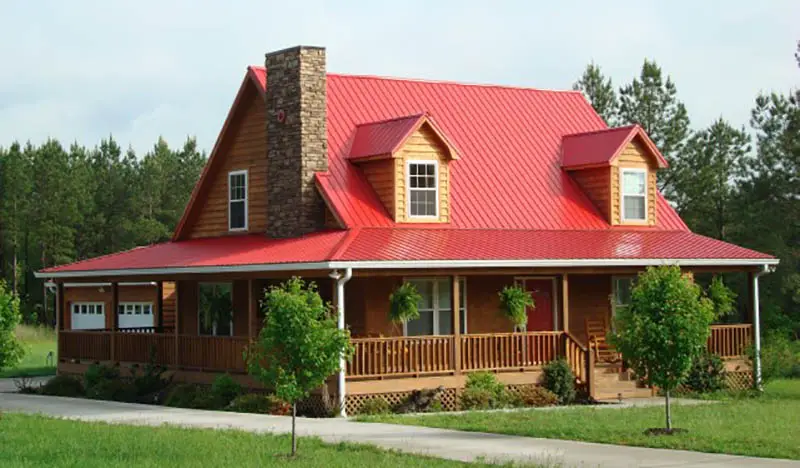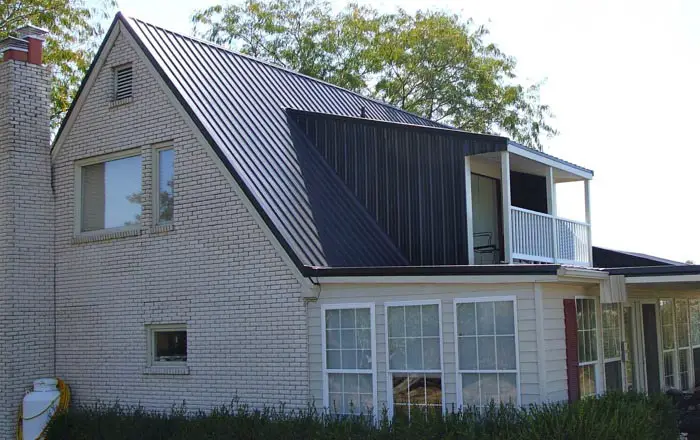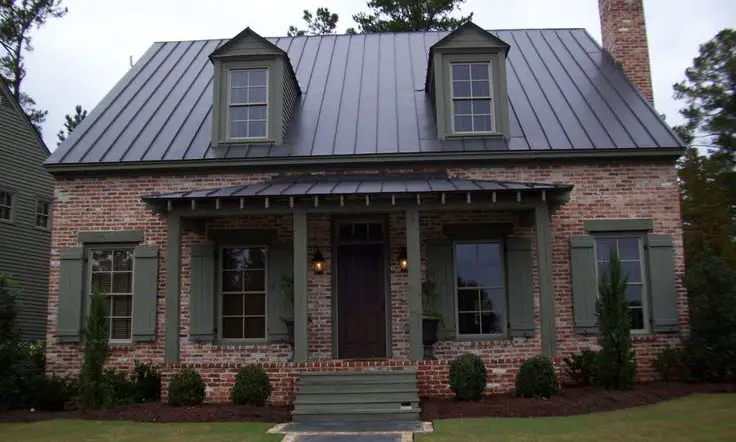 Environmental Issues
We all want to save money (and save the earth). Well, picking the right roof color can actually make your home more energy efficient.
If you live in a very warm climate, for instance, where the sun in constantly beating down on your roof with fury, then you might want to avoid having a dark-colored roof.
The darker the color, the more it absorbs infrared radiation (heat), which will cause your home to get hotter and make your air conditioning work harder.
This can result in a huge electric bill. On the other hand, if you live in a very cold climate having a roof with dark paint that absorbs heat may actually be an asset. Just as with any other aspect of building a home, the roof color should work well with your environmental conditions.
Take a Look at Charts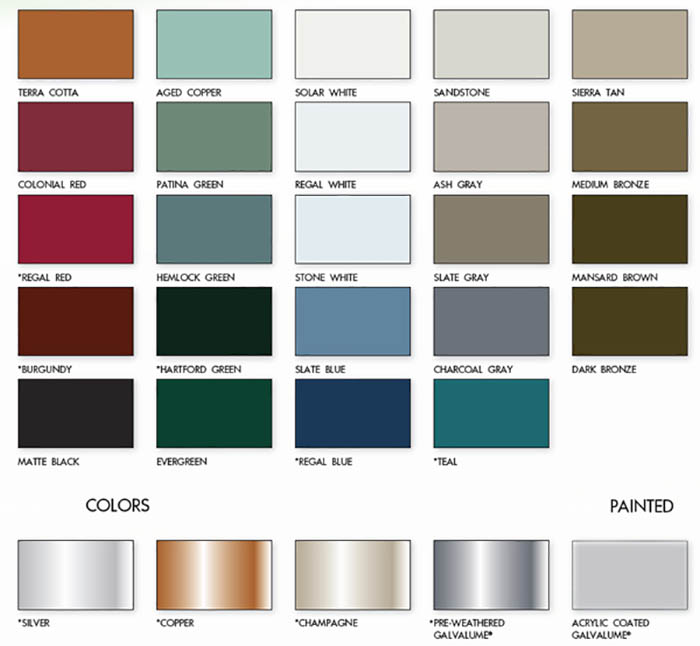 Ask your roof company for some paint color charts that you can look at. This will give you a better idea of exactly what the colors will look like.
Do you want something more white, or something closer to copper, or even black? The chart will have many different variations of these colors.
Using a chart can also help you communicate the exact color you want to other people around you, such as your family or the contractors that are installing the roof.
As you can see, there is a lot to consider when choosing a roof color, and you have many options. The main thing to remember is to just be open-minded and try to match the look and feel of your home as much as possible.
Hi, I'm Jim. I was a roofing constructor for 20 years, before deciding to start myrooff.com and gather the best content about roofing. I love woodworking and construction and it was only natural for me to start this passion project of mine. Thank you for visitng.