Pitched roof design. Roof is a term used to describe the upper part of a building/structure which protects it from external influence.
It consists of a roof structure which may be created from wood, stone, brick, steel and reinforced concrete and outer layer made of shingle, planks, straw, reeds, concrete or ceramic tiles, plastic plates etc.
Roofs have been used since ancient times and it is quite natural that their appearance and design has changed over the years.
People today can choose from many different types of roofs, but most experts agree that pitched roofs are by far the most popular roof design today.
A pitched roof is a two-sided sloped roof with a gable at both ends. In most cases, the pitch of both sides is the same, although it is not unusual to see roofs pitched at different angles primarily for aesthetic purposes.
In addition, there is a single pitched roof design which includes one flat element placed at a certain angle.
Pitched roofs are not a modern type of roofs. They can be found all over the globe and each country or region has its unique tradition when it comes to materials. Some of these roofs are built of concrete or masonry, while others are built of timber.
Of course, the location of the building will also determine the roof pitch too. Areas with heavy rain falls and snow falls usually use roofs with high roof pitch (steepness of roof), while warmer areas have a low roof pitch or even flat roofs.
Pitched roof construction methods
Although there are many different pitched roof design plans available today, the truth is that there are basically two pitched roof construction methods.
The first one is known as traditional joinery and it was used for centuries all over the world. This specific method requires construction on site with the help of sawn timber.
The joints of this construction are nailed together. In this way, people are able to get a strong roof structure and huge loft space. The floor used in this pitched roof construction method is strong and can be used as storage space.
Finally, people can implement many complex roof designs when using this method. The biggest disadvantage of using this method is the use of huge central spine that takes a lot of space and the construction lasts longer.
The second type of construction method is the use of so-called prefabricated roof trusses. Most of the modern roofs today are built in this way. They are erected with the help of prefabricated roof trusses.
They are built in special facilities and they can be positioned on the roof right away. The biggest advantages of using this construction method for pitched roofs is the speed of erection of roof structure, lesser weight, precise size of all elements and larger covering of rood spans.
Some of the disadvantages include: loft space that is not very useful for storage or transformation into a living space, using machines during construction on site, etc.
Types of pitched roofs
There are many different pitched roof designs and each of them has some variations. In addition, each design requires different materials and different construction.
Single pitch roof design is a type of sloped roof design with mono-sloping roof surface. In most cases this surface is not linked to another.
Thanks to the advance of technology this particular design has become very popular in the past decade. It is also known as shed roof and pent roof.
A single pitch roof is often used as part of pitched roof extension design plans because it can be used as a smaller addition/extension to the existing roof. These roofs can provide over story windows for hallways.
On the other hand, double pitch roof design is popular among designers looking for more lively designs. As the name suggests, this type of pitched roof comes in a shape of a gable. This design was especially popular in the Gothic and Greek buildings.
Depending on the position, we can separate the design in side-gabled roofs – ridge parallel to the street and front-gabled roofs – the gable is positioned towards the street. This roof design is not recommended in regions with frequent winds, especially hurricane areas.
With the raise of environmental awareness, more and more individuals and companies are interested in planted pitched roofs. This so-called pitched green roof design is used in many new projects and comes with several advantages.
For example, it has the ability to retain less water. They also make the buildings look more attractive and contribute to better nature. Of course, sloping designs that are based on plants are a little bit complex and should be realized only by true professionals with experience in this field.
High pitch roof design can be found in roofs with pitch that has ratio of 15:12 to 24:12. They are ideal for places with heavy snowfall because they don't allow retention of snow. On the other hand, these roofs are limiting in not only the loft space, but also the entire space in the building.
Roofing materials
Every material used since the time when the first roofs appeared is suitable for pitched roofs. People in the past have used wood, rock and even thatches of grass.
Today, people use these and few other materials or make combinations of several materials for their roofing needs. Each roofing material comes with certain advantages and disadvantages.
It is best to use the material that suits the overall structure and of course the budget, for those investing in the roofing.
Many homes today have modern asphalt shingles in their pitched roofs. They come in different shapes and versions. In addition, metal roofing is quite popular too.
This material provides long-term protection because it is very durable. The list of materials used for pitched roofs is constantly growing because the technology allows manufacturers to come up with brand new solutions.
Pitched roof design ideas
Those wondering how to design a pitched roof will be surprised by the number of solutions they can use. Pitched roof designs are very varying these days.
They come in many different combinations and homeowners might see a large array of options when they decide to make some changes. People who have already decided to change what their roof looks likes should take a few things into consideration.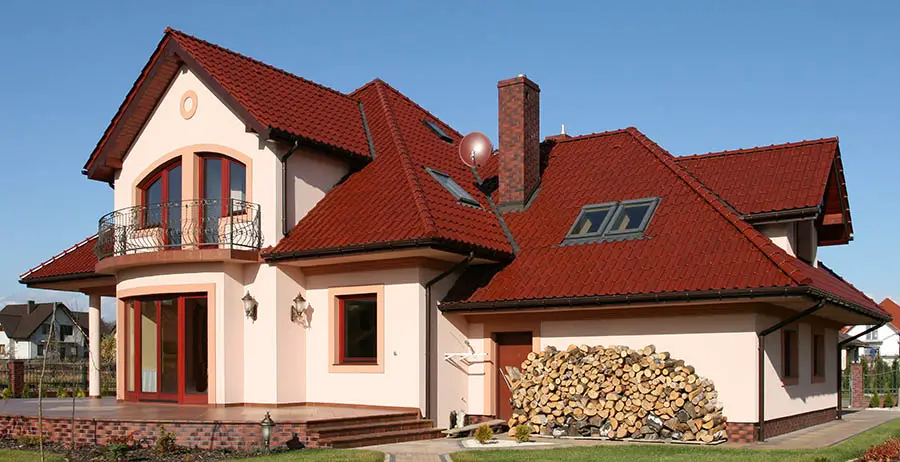 When looking at some of the pitched roof design ideas it is crucial to consider several combinations of materials and shapes.
They should be related to the design of the rest of your home, your personal preferences and some advice and tips from your family, friends and colleagues.
The final decision should not be based solely on personal preferences and desires. The roof must be practical and fully functional. In addition, the pitched roof design should be suitable to the area.
Homeowners must take a closer look at the roofs of their neighbors and think about the weather too. As previously mentioned, there are many different solutions adequate to certain weather conditions.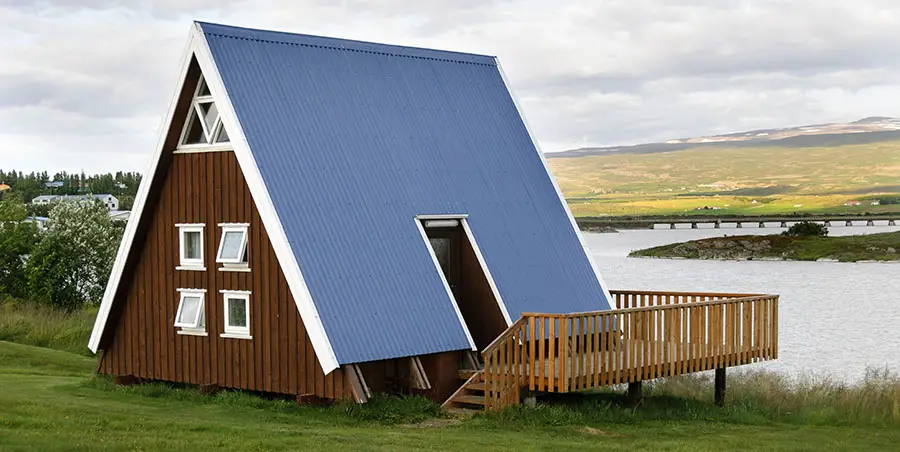 When it comes to the shape of the roof, you can choose from some popular pitched roof solutions like mono-pitched roofs, multi=pitched roofs, pent roof, hipped roof, etc. The materials that are usually used include metal, asphalt and wood.
One of the best ways to come up with good pitched roof design ideas is to walk/drive around the neighborhood. It won't take much time before you find houses with rooftops that you like.
This is an excellent way to stimulate creativity and get inspiration which is something quite difficult when you are sitting at home.
There is always a way to incorporate these ideas in your own home. Don't look at this as some kind of copying because in this way you are actually supporting the community.
Living in a community where every house has completely different roof design solution is not a good idea. By following the trends in your neighborhood you will make the entire area more aesthetically appealing.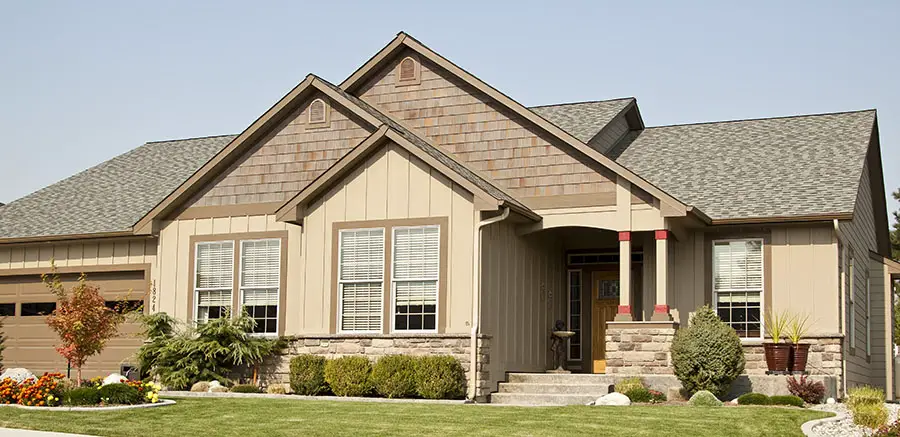 The best solution is to sort several design ideas for the project and contact a professional contractor that can finish this task in a timely manner.
Although having an idea is important, the realization of the project is even more important and that's why people spend a lot of time choosing a contractor.
It is always wise to ask the neighbor whose roof inspired you, for the contractor that they have used. In case you don't feel comfortable, you can ask your relatives or colleagues and see whether they know some reliable contractor.
Roof contractors that have successful projects behind them are easy to find, behind word of mouth is the most powerful marketing tool.  Whenever someone is satisfied with the work they will recommend the company to the people they know. In this way you can get an objective opinion about their work.
Finally, in order to get the perfect pitched roof, you must first come up with a good design idea and after that, find a reliable contractor.
Hi, I'm Jim. I was a roofing constructor for 20 years, before deciding to start myrooff.com and gather the best content about roofing. I love woodworking and construction and it was only natural for me to start this passion project of mine. Thank you for visitng.